COVID-19 has been a longer pause than expected and uncertainty seems to be the new normal.
Longer-term perspectives are however pretty clear: flows of tourists are increasing globally, travelers are more demanding and complex while the planet cannot afford our current tourism habits anymore.
Global tourism actors need to transform the model and the way they interact with international travelers.
This is exactly why we are HERE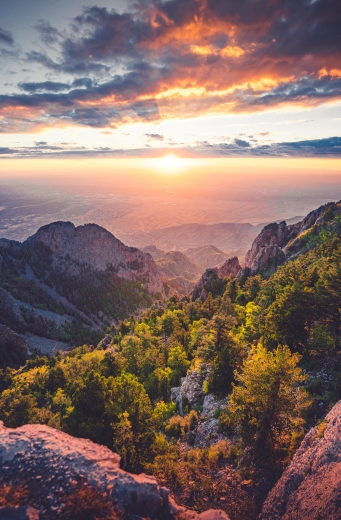 Who are we?
HERE leverages Vivendi's powerful and international assets to create a unique coalition of tourism-passionates aiming at sustainably grow your business and power your destination.
HERE is the only hybrid approach supporting tourism actors in their transformation and reboot challenges while taking into consideration the post COVID new equation.
Three pillars to
support your growth challenges
We put data and meaningfulness at the center of everything we do :

Adapting the model and the way you interact with international travelers to embrace more sustainable and digital imperatives.
Strategic consulting
Product repositioning
Market analysis
Target analysis
Marketing strategy
Business modeling
GET IT RIGHT

Communication & Marketing
Leveraging communications to support the industry rebound, and convert wanderlust into business leads.
Branding
Public relations
Advertising
Media
Influence
Marketing plan
REACH

Engaging travelers through memorable experiences at the crossroads of travel and entertainment
App development
Gaming and gamification
Cinema and series
Music
Sports events
Cultural events and festivals
ENRICH
We are HERE to help you navigate through the uncertainty of these changing times,
Bringing out your destinations' and business' most hidden assets,
Creating a one of a kind coalition of experts to imagine, create, and set up innovative solutions to engage with international tourists.
We are here to build tomorrow's tourism, meeting both business and wanderlust imperatives.
We are here to inspire each and every traveler,
We are here to have them book their next trip.
We are here because we believe tourism is entering an exciting new era,
We are here because we care,
We are here so you get there.
We are HERE
Powering meaningful destinations
Some examples of
our tailor-made approach
Transforming a local problem into a global phenomenon with its first-of-its-kind immigration policy, urging tourists to take care of the natural ecosystem.
Shooting Imagine Dragons' Thunder video clip in Dubai (Universal artists) to appeal to younger generations and put Dubai on their city-trip mental map.
Inviting the world's most renowned author G. RR Martin (Game of Thrones) to a free workation to New Zealand to finally finish his "Winds of Winter".
Qatar National Tourism Council
Reinventing the codes of destination branding and of its launching film, with the creation of 5 keychains characters corresponding to 5 profiles of Qatar-friendly travelers.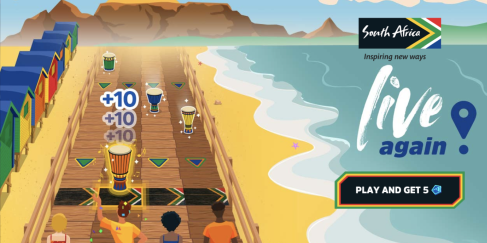 Visit South Africa x Gameloft
This campaign encourages people to travel and explore South Africa in a new way through the creation of gamified ads in 20 target markets via Gameloft games.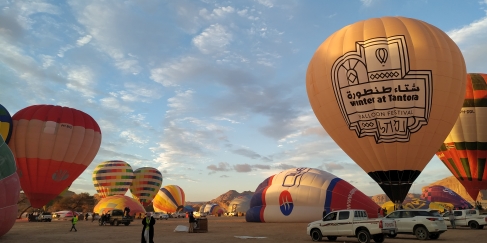 The Winter at Tantora Festival
Boosting the AlUla destination, a never-visited place, through an exclusive three-week arts and culture festival gathering world-class artists: the Winter at Tantora Festival.
Moroccan National Tourist Office
Positionning the launch campaign on light, a powerful element of differentiation, while highlighting contemporary Moroccan artists to modernize, premiumize the destination.
As part of the Visit Rwanda x PSG partnership, this campaign showcases Rwanda's value propositions and assets as a destination in an entertaining way.